Pioneering Research & Development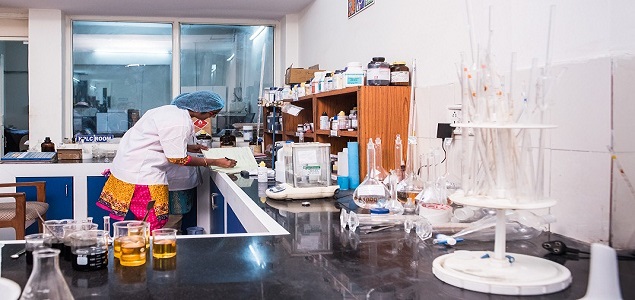 The Business takes pride in having evolved in-house technology for all products. Scientists, analysts and technical personnel are all totally attuned to the expansion of business aspirations.
The team has successfully conducted innovative research on dried vegetables and freeze dried fruits, conceiving products of the future through Super critical extraction with Co2 like decaffeinated tea, ginger and pepper extracts, vegetable DHA, nicotine and astaxanthin. In addition to producing low volume, high value formulations like aromatic compounds; and value addition to fatty acids - like rumen bypass fat, dimers and polyalls.
Research for creating innovative products is a constant endeavor carried out with zero pollution and effluents at the plant in keeping with international norms. A penchant for enterprise, inventiveness and stringent quality control measures have seen the company grow products in range and scale.
Reach Out To Us
Mr. B K Sudhakar Reddy
Director

104 B&C,
Sri S.V. Cooperative Credit Society,
IDA Bollaram, Jinnaram Mandal,
Sangareddy Dist.